Round Bathtub
Round soaking tub tends to be a popular choice among people who enjoys soaking for longer periods of time. Our round bathtub which is body friendly designed is becoming a more widely used tub in many hotels and houses for four reasons.
First, the design of round bathtubs will offer a much deeper space than triangular, corner or oval bathtubs. Round bathtub makes soaking much more relaxing.
Second, round bathtub generally looks more stylish than the traditional bathtub. There are round drop in tub and round freestanding tub, both of them look visually appealing.
Third, round bathtub is space efficiency. Have you ever image that a round tub will take up much less floor space than a traditional tub? It's perfect to install on the corner of a small bathroom; or install in the middle of a huge luxury bathroom.
Fourth, round bathtub is energy efficiency which has been proven before. The reason for this is that water in round bathtub loses heat based upon the amount of surface area of the water. A round soaking tub creates a smaller surface area to lose heat, which means that hot water will stay hotter and longer.
Round bathtubs originally were used primarily for soaking. While they have become more functional with faucet, mixer, hand held shower, massage and air jets, under water light, radio etc, they have not lost any of the appeal as a soaking tub. Anyone who likes to relax in the bathtub will nearly always prefer a round tub. This is because the additional depth makes a circle bathtub much more comfortable by covering the entire body.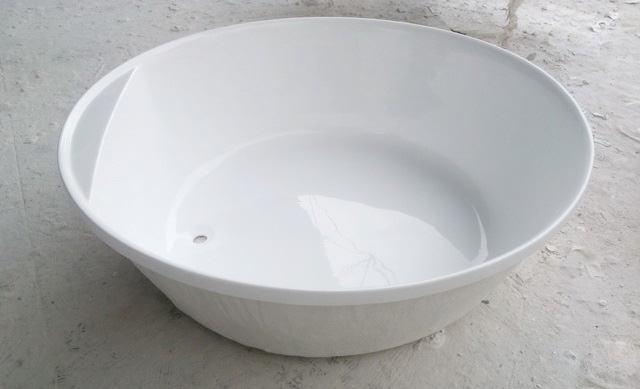 Round soaking tub, round bathtub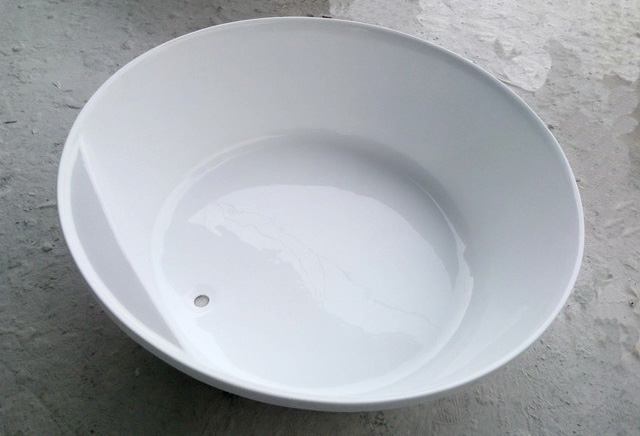 Round bathtub size: 1300 x 1300 x 500 mm; 1500 x 1500 x 500mm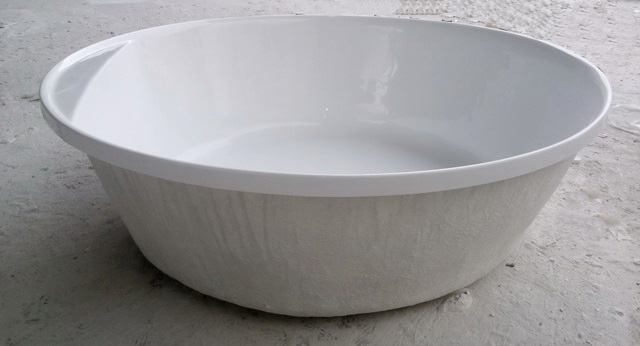 Round bathtub dimensions: 50" Diameter x 20" D; 59" Diameter x 20" D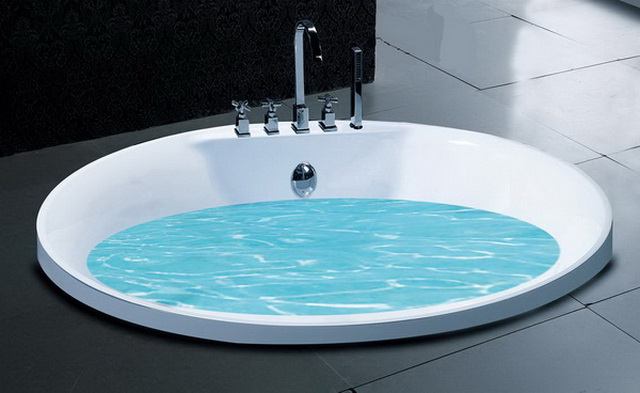 Round bath with faucet