Small Clawfoot Tub
Baby brings happy to a family, now, it's time for mommy and daddy bring a gift to your adorable baby, the small baby clawfoot tub. The small clawfoot tub is initially created for babies, it's only 910mm long by 500mm width which is perfect for a baby sitting or lying in the tub.
The small baby clawfoot tub is a beautiful masterpiece of popular double end style with chrome-plated ABS feet or brushed aluminum feet. The only thing you have to do is securing the baby clawfoot tub to the floor by either applying silicone under each foot or fixing with bolts which can be easily bought from a hardware store. While mommy help the baby bathing, he must be very exciting to playing water as long as he likes without worrying mommy blame him to wet the clothes and expensive wooden floors, and the mommy won't worrying the baby will slip from the tub or the tub is damaged by sharp stuff.
The small baby clawfoot tub is produced by top quality acrylic sheets with double skin acrylic technology which are bonded together as one, this special technology ensure the small clawfoot tub is strong enough for sisters and brothers many years bathing and keeping the water warm for long time. Although the plastic baby bathtub is more popular because of its cheap price right now, we belive that the small acrylic baby bathtub will be hot selling tub very soon not only because it is strong and safe, but also as a remembrance for a family. While the babies are growing up, the small baby clawfoot tub would be still an important treasure which can recall childhood wonderful memories. The small clawfoot tub won't be thrown away like a rubbish as plastic baby bathtub that is easily be broken and cannot last for long.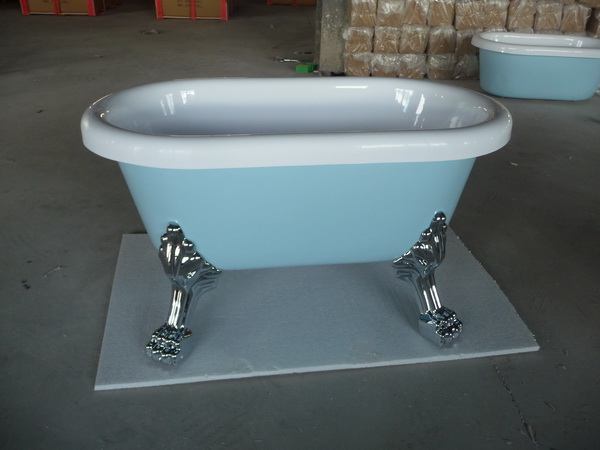 Blue small clawfoot tub, baby clawfoot tub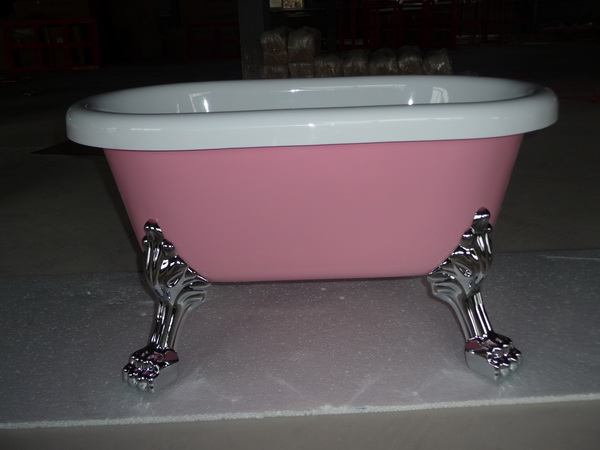 Pink small clawfoot tub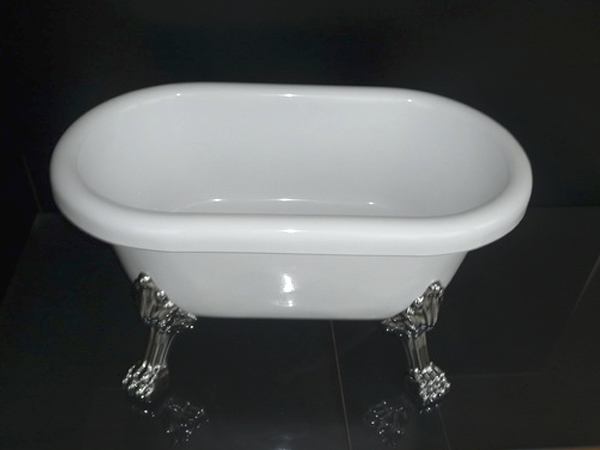 White baby clawfoot tub from front view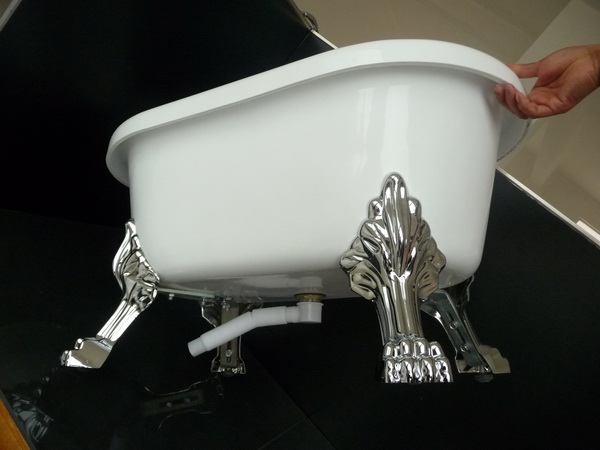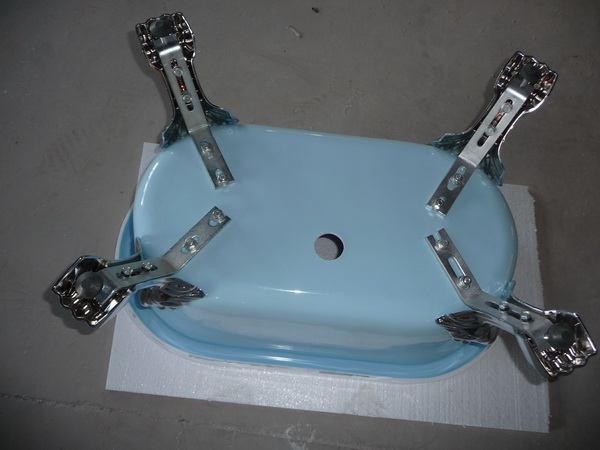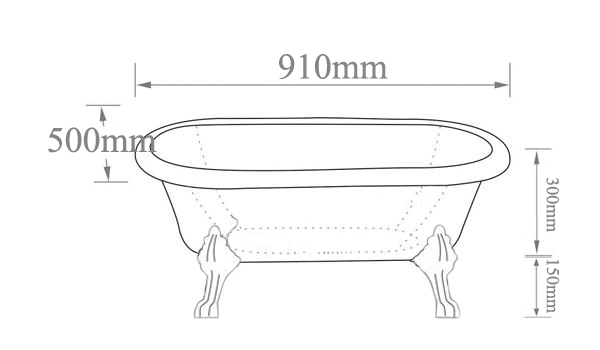 Small baby clawfoot tub dimension