Colored Bathtubs
White bathtub basically dominates the tub world for a long time. Facing the white bathtub everyday, it brings us only aesthetical fatigue. Adapt to the needs of consumers, more and more colored bathtub one after another into the bathrooms, matched the same color of bathroom vanities and toilets, the atmosphere of the bathroom suddenly became brightly and lively.
Greengoods bath factory mainly produce acrylic bathtub, acrylic sheets have a variety of colors, naturally, the color of our bathtubs can be ever-changing. Pink tub, black tub, blue bathtub, grey bathtub, red bathtub and even green bathtub, almost unlimited colors for you to choose.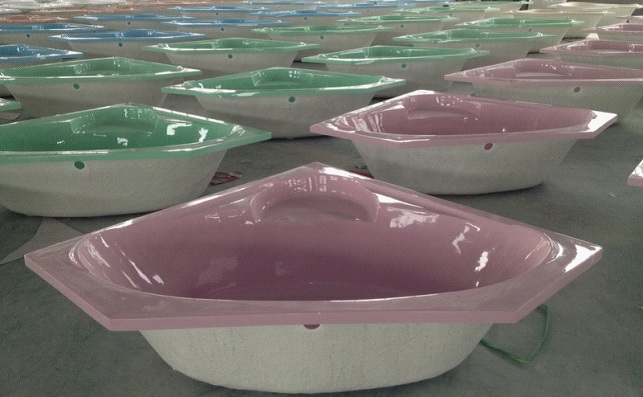 Colored bathtubs: corner bathtub, pink tub, blue bathtub, green bathtub etc.
Black has always been synonymous with classic, it brings people with the feeling of mysterious and solemn. In the black bathtub, you can absolutely enjoy the unique private bathing time.
What can you think from pink bathtub? Love, romantic, relaxing, Soaked in this pink bathtub must be the pursuit of every lady. Bath will not only make your skin more soft and beautiful, but also wash away the day's fatigue, you must have a sweet sleep after the bath.
A blue sea can bring us limitless reverie, blue is inclusive and calm. Similarly, I believe your mood is completely calm when you are bathing in the blue bathtub, and all troubles and stress of the work are disapeared.
These colored bathtubs pictures are taken while our factory is producing for our clients. Because of mass production, the producing cost can save quite a lot. Colored bathtub is not as expensive as the legendary. In fact, it is almost the same price of standard white bathtub. Compared with white bathtub, bathing in the colored bathtub can bring us more valuable enjoying.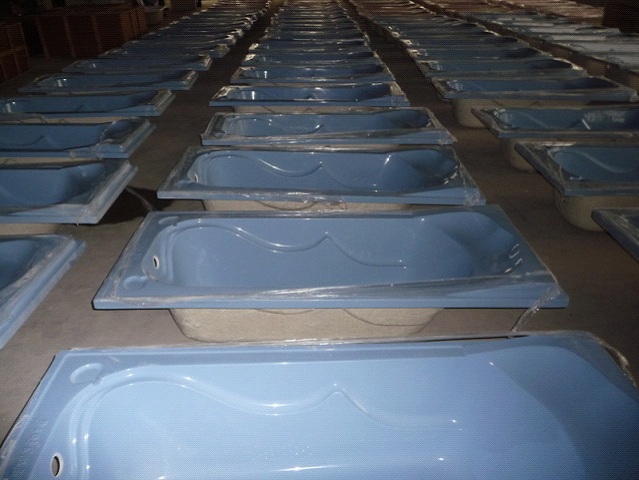 Colored bathtubs: blue drop in bathtubs