Smallest Bathtub
Have you even seen such a small bathtub? It only has 1000mm or 39.4 inch length, its probably the smallest bathtub of the world, but it's very practical. Let's see its details:
Item: Bathtub-02
Material:high quality cast acrylic sheet
Thickness:4mm thickness
Reinforcement: the bathtub is reinforced by fiberglass and resin
Color: white
Size: 1000 x 700 x 375 mm; 39.4 x 27.5 x 15 inch. (length x width x height)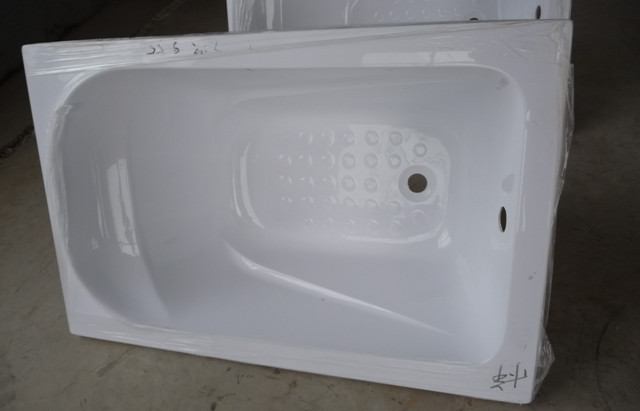 Smallest bathtub good for babies and children
The smallest bathtub has built in headrest and armrest with 29 pieces anti-slip dots. While you take a bath for your baby, you could let him lie on the bathtub, the anti-slip dots and the warm touch bathtub can make your baby very safe and enjoy himself very well. For child who is more than 6 years old, he or she can take a comfortable bath in such a small bathtub by himself or herself. You have no worries of his or her safety.
Smallest bathtub good for aged parents
Of course, this bathtub is also available for aged parents, the anti-slip dots could ensure the safety of your aged parents. The width of the bathtub is 700mm, your parents could sit in the bathtub and feel spacious space. If you install the bathtub with lower platform, your parents could step into the bathtub very easily. You can save money to purchase a walk in bathtub which is only sold for aged parents.
Smallest bathtub good for narrow bathroom
The small bathtub is especially for those who owns a small bathroom. The experts always suggest you install a shower enclosure or shower pan for narrow bathroom, you have to sacrifice the feeling of enjoy a bathtub. Actually, this small 1000mm length acrylic bathtub is perfect for narrow bathrooms.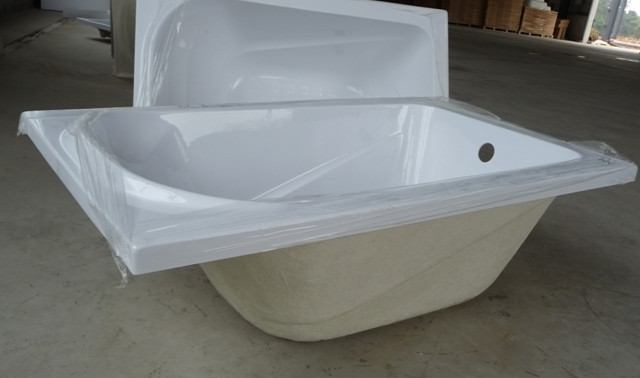 Smallest bathtub maintain and installation
The bathtub is produced by high quality sanitary acrylic sheet which has bright and smooth surface. After your baby or aged parent finished the bath, you just need to mop the left water clean. You see, it is very easy to maintain the bathtub.
Before packing, our workers are putting on a transparent film for each bathtub, it can protect the bathtub surface well well, and prevent dirt things pollute the bathtub during installation. For correctly installation, please refer to technical data page of How to Install a Drop-in Bathtub.