Safety First Bathtub
Bathtub always provides us hard and cold feeling. It's quite common that people slipped down in a bathtub. According to the statistics of the Ministry of Health, there are 35% of injuries of fracture and sprain result of accidental bathtub slip and fall in the bathroom in China; and there are up to 9000,000 people fall in bathtub in America every year. According to non-official statistics, approximately 340 people die of falling in bathtub every year all over the world.
Bathtub slippery has been recognized as the second killer after traffic accidents. Bathroom is a wet place with moisture, most easily lead to slippery. The security requirements become a primary problem of bathroom industry at present, as a result, the number of safety bathtubs surging. With the painstaking researching of the R & D team of GreenGoods Bath Factory, combined with the application of polyurethane nano materials, bring us the newly developed soft bathtub which is the fundamental solution of bathroom safety.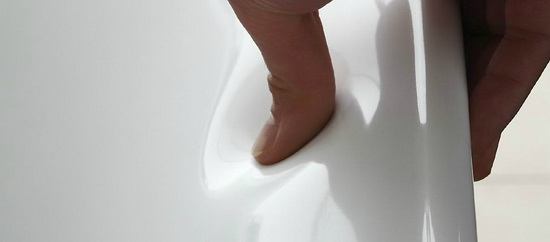 Safety first bathtub: you could feel the soft feeling by pressing the soft bathtub with your own finger
The soft surface of the soft bathtub is produced by the adaption of the new type of composite material, you can feel very soft by gently press of your fingers. While you lie in our soft bathtub you will fee like lying on the sofa, very soft and comfortable. The new composite will be anti-slip while meeting the water which is greatly reduced the slipping accidents. The high-tech soft bathtub brings us comfort and safety which can well protected your cute baby and slowly seniors. The soft bathtub is as soft and comfortable as sofa, it has good elasticity and toughness, the infants and children could play and jump in the soft bathtub. Even the elders accidentally fall in the bathtub, there will have no damage at all. The unique antislip surface treatment and soft layers of GreenGoods Soft Bathtub will keep you absolutely safe during bathing.
The elegant soft bathtub brings the luxury and beautiful atmosphere to your bathroom, the important is, it can decrease the slippery and injuries to all of your family members. It's no exaggeration to say that soft bathtub is the safety first bathtub that every respectable family deserves to have.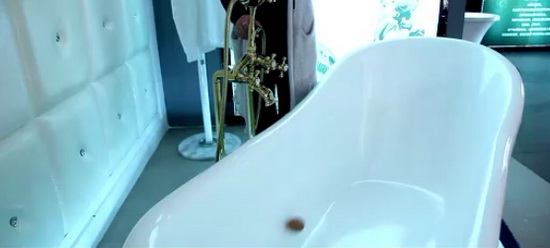 Safety first bathtub allows an egg dancing in the soft bathtub without broken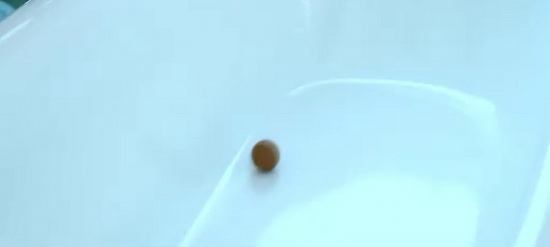 Safety first bathtub can protect an egg completely, you could 100% trust your safety during bathing in such a comfortable soft bathtub