One Piece Bathtubs
The modern life is fast peace and big pressure. It will be very enjoyable to soak into a bathtub after a whole days'hard work. Bathing in a lovely bathtub can not only clean away the bacteria from body,but also relieve stress and help to be in good mood.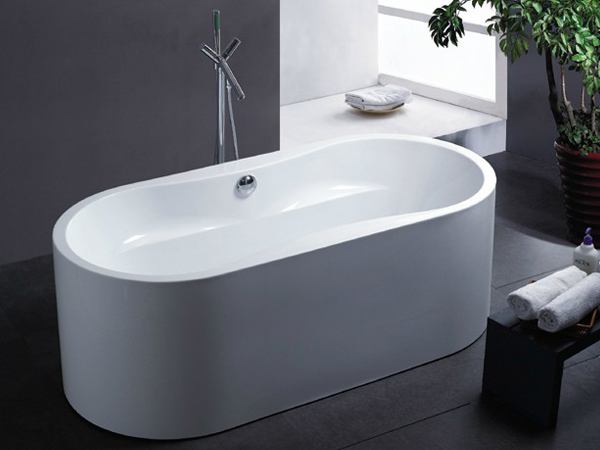 One Piece Bathtubs Item: FS-11, Size: 1500/1600/1700 x 800 x 590 mm
With the upgrading of bathtub industry, one piece bathtubs gradually catches the eyes of consumers. How to choose the right one piece tub for yourself? Please allow us to explain you as follows.
First, the bathtub should be saving space. There are different kinds of bathroom fittings in a bathroom, so, there will have limit space to put a bathtub. One piece bathtub can be placed just close to the wall or freestand in the middle of a bathroom.
Second, it's best that the tub and the skirted is seamless. One piece bathtub is constructed by one piece acrylic sheet, the seamless bathtub is easy to clean, eliminate the filth of the hazards, prevent the bacteria from bathtub during bathing. On the other hand, one piece bathtub is one piece acrylic sheet forming with no interface, so, it is more solid, stronger, and longer span life than traditional acrylic bathtub.
Third, one piece acrylic bathtub complies with the principles of ergonomics. Do not underestimate a bathtub, if the design is not good, bathing in it won't eliminate fatigue, but damage body. A good bathtub is heartily designed for better sitting and lying, make the bathing time as comfortable as possible.
Fourth, one piece bathtub is simple designed, elegant and comfortable. The simple shape without extra lines modification on tub and skirt, meet the modern quest for easy life. A one piece bathtub create a simple atmosphere to relax body and heart.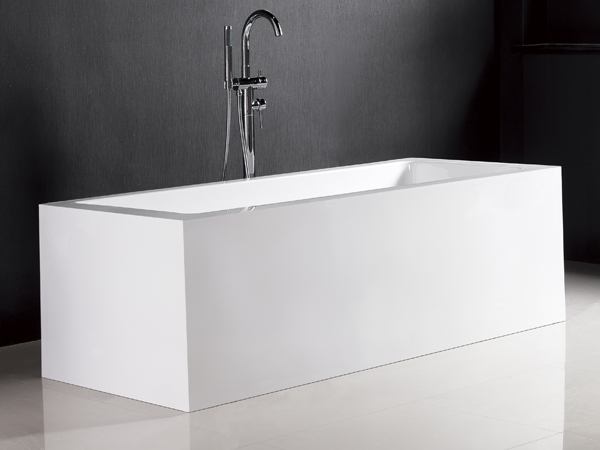 One Piece Bathtubs Item: FS-10, Size: 1500/1600/1700 x 800 x 590 mm