71 Inch Bathtub Serenity Air Bath No Faucet Drillings
Model Clawfoot-38, 71 inch bathtub serenity air bath no faucet drillings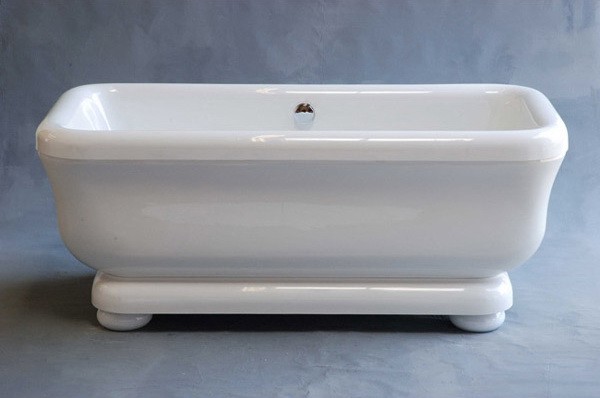 · Overall Dimensions: 71-3/4" L x 39-5/8" W x 29-1/4" H (with pedestal base)
· Brand-new Acrylic Construction
· Slip resistant surface
· Remote Blower: 1 HP Variable Speed with 20 minute timer
· 60 Air Jets
· Automatic purge and dry cycles
· Electronic control package with wave setting, pulse setting, automatic purge cycle, and automatic dry cycle.
· Requires dedicated 120v, 15amp GFCI circuit
· No Faucet Drillings
· Water Capacity: 76 gallons
· Empty Weight: 234 lbs.
· Filled Weight: 745 lbs.
· Shipping Weight: 340 lbs.
· Some Assembly Required: Feet are not attached to tub on delivery and must be installed.
· Outstanding protection: Ten Year Warranty

clawfoot bathtub, item:clawfoot-01

clawfoot bathtub, item:clawfoot-02

clawfoot bathtub, item:clawfoot-03

clawfoot bathtub, item:clawfoot-05