36 Inch & 31 Inch Baby Clawfoot Bathtubs
Model clawfoot-BB, 36 inch, 31 inch acrylic baby clawfoot bathtub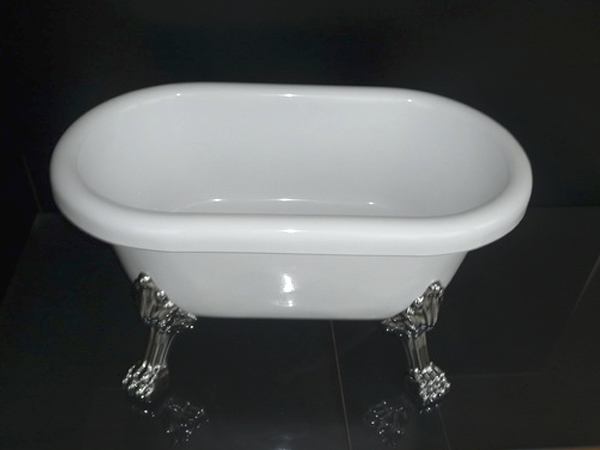 Length x Width x Height
· Dimensions : (inch) 36" L x 19.6" W x 19" H, (mm)910 L x 500 W x 480 H
· Dimensions : (inch) 31" L x 16" W x 15" H, (mm)790 L x 420 W x 380 H

GreenGoods Bath Factory is the first manufacturer who creates such a small baby clawfoot tub in China. The baby clawfoot tub we have two sizes: a. 36 inch long by 19.6 inch wide, or 910mm long by 500mm width; b. only 31 inch long by 16 inch wide, or 790mm long by 420mm width, the small capacity is very suitable for a cute baby or your lovely pet to enjoy the bathing. The baby clawfoot bathtub is produced by high quality acrylic sheets and reinforced by fiberglass and resin. Because of the small volume, the acrylic baby clawfoot bathtub can be a portable tub which can be moved to anywhere you want, bathroom or garden. We produce the antique baby clawfoot bathtub in three colors: baby pink for girls, baby blue for boys, white for both.
· Double Ended Style
· Acrylic Construction
· Requires Tub Drain.
· Some Assembly Required: Feet are not attached to tub on delivery and must be installed.
· Outstanding protection: Ten Year Warranty
· The ball and claw feet are available in different finishes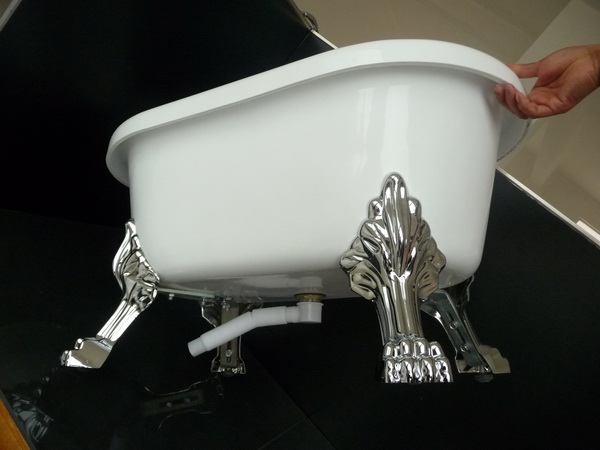 1. baby white clawfoot tubs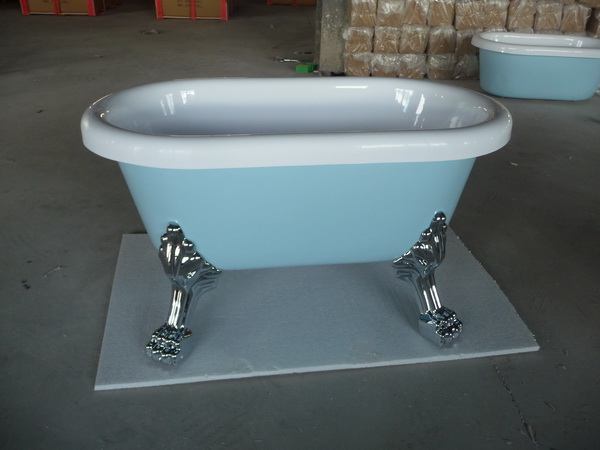 2. baby blue clawfoot tubs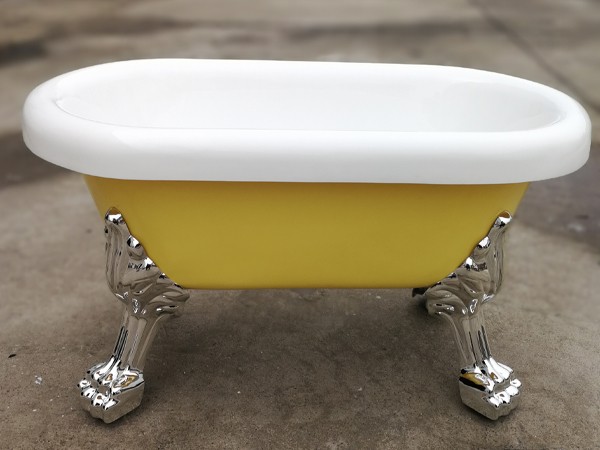 3. baby yellow clawfoot tubs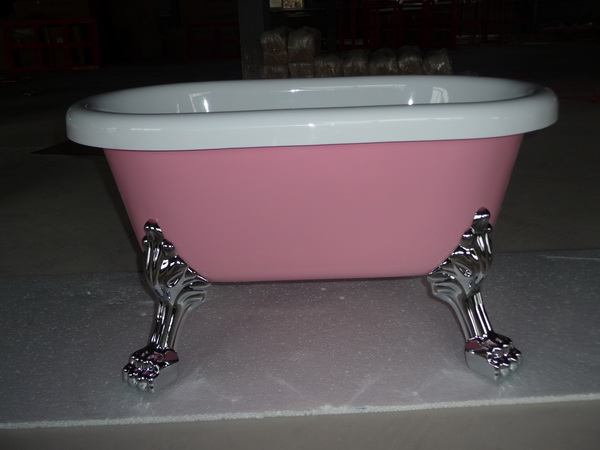 4. baby pink clawfoot tubs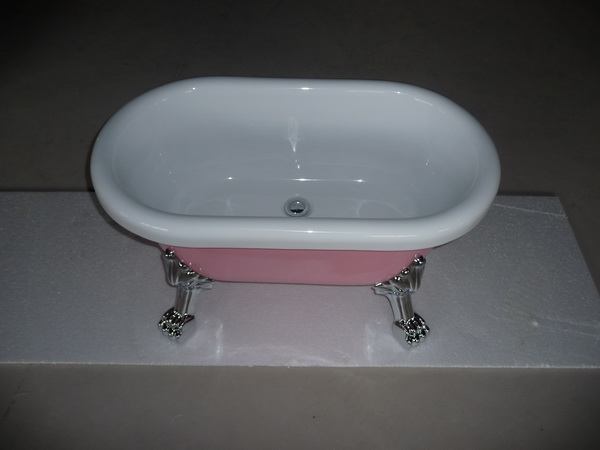 5. baby pink clawfoot bathtub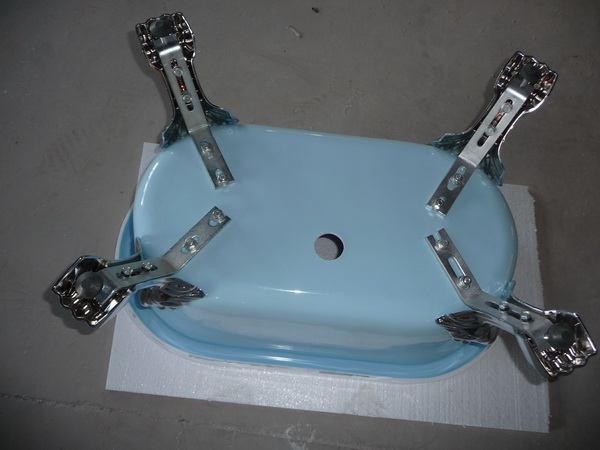 6. baby clawfoot bathtub backside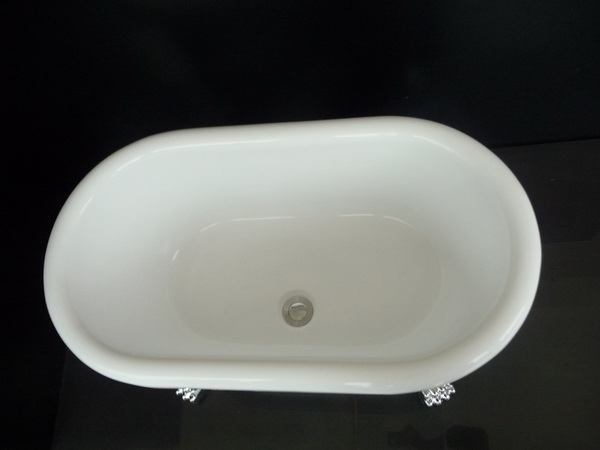 7. baby clawfoot bathtub top view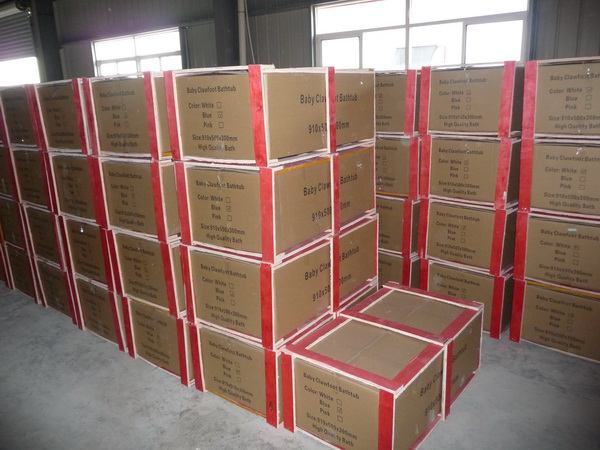 8. baby clawfoot tub package