Jetted Tub
Commonly found in hotels and gyms, jetted tubs are being added to homes to bring the luxury at your private home. Jetted bathtub can be a wonderful and relaxing area for you to enjoy your privacy time. Here we introduce the basics of working principle, using, cleaning and maintenance about jetted bathtubs, you could quickly have a better understanding of how these units work, allowing you to choose the right jetted bath tubs what are most suitable for your project and enjoy your jetted tub correctly.
How the jetted tub works: Jet bathtub uses air pressure to emit massaging jet streams throughout the tub. This type of luxury jetted bath allows you to relax while enjoying a spa-like bathing at home.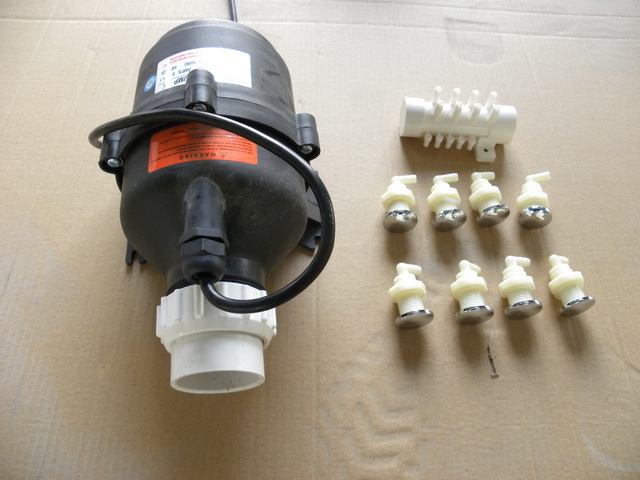 Nozzles and pump for jetted tub
How to use the jetted tub: While you start use the jet bath tub, first, you should plug the bathtub, fill water with desired temperature until the whole bathtub is full and be sure all jet openings are submerged, then turn on the jet switch to the comfortable jet stream pressure you like, you also could set the timer if you want the jets to turn off after a certain time. At last, you could soak your whole body in the jetted bath to move away all the fatigue and aches. You must be very fresh up after the 10 to 30 seconds water massage.
How to clean the jetted tub: Cleaning the jetted tub is very important, the cleaning process is more complex than the common bathtubs. Remember you should clean both the jet tub surface as well as the jets themselves. Drop in some dishwasher detergent into the jetted bathtub with plenty of water and make sure all jet openings are submerged. Run the jets at high speed for 10 minutes and drain the jet bathtub. Repeat the previous step without detergent but only water in order to flush out any residue before drain it. The cleaning process should be done at least once a week.
Jetted tub is a soaking tub that use warm water propelled through jets to soothe tired muscles. Jet tub comes with a variety of air jets and water jets. By knowing the jet tub working principle, the correct way to use the jetted tub , the right method to clean and maintain the jet tub can ensure that the jetted bathtub is functional and working properly.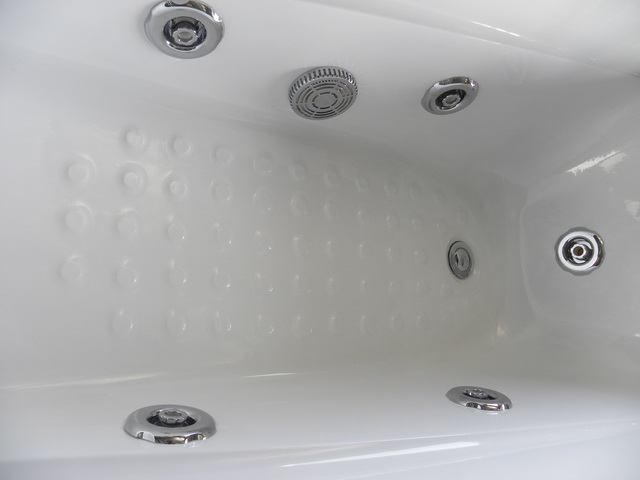 Jetted Tub | Jet Tub | Jet Bathtubs