Small Bathtub | Short Bathtubs | Small and Short Baths 1300mm
Model Bathtub-02A, Small Bathtub | Short Bathtubs | Small and Short Baths 1300mm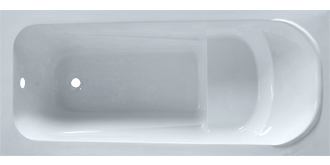 Length x Width x Height
1000 x 700 x 390 mm ( 39" x 28" x 15.4" )
1200 x 700 x 390 mm ( 47" x 28" x 15.4" )
1300 x 700 x 390 mm ( 51" x 28" x 15.4" )
1400 x 700 x 390 mm ( 55" x 28" x 15.4" )
1500 x 700 x 390 mm ( 59" x 28" x 15.4" )
1600 x 700 x 390 mm ( 63" x 28" x 15.4" )
1700 x 700 x 390 mm ( 67" x 28" x 15.4" )

Small bathroom requires special bathroom fixtures, especially small and short bathtubs. Keep your small bathroom look ample and sophisticated with our specially designed bath tubs. Our stylish small and short bath tubs will help you to make the most of the available space so you can be sure to create your bathroom perfectly.
Small bathtub is short and compact in dimension and is therefore perfect for smaller bathrooms. Small bathtub and short bathtubs produced by GreenGoods Bath Factory are available in many styles and designs including drop in, under-mount and skirted, in both traditional and more contemporary designs to suit your styles.
Like all of our baths products, our small and short baths are manufactured from high quality and durable cast acrylic sheets and reinforced by fiberglass and resin. The bathtub is small and short, but strong enough to allow one or two adults lie down in the tub to soak the bodies.
Limited space doesn't mean you have to limited creativity, even when your bathroom space is limited, you can still bathe in luxury. Our small and short baths 1300mm can be installed against the wall to save space and satisfy your need of soaking but not only showing. As the photo shows, the small and short baths 1300mm is very functional which is curved with clean lines, inserted headrest and backrest.
If you are looking for a quality small and short bath tub that offers relaxing tub experience, you can trust in the bathtub-02A of 1300 mm small and short baths. The convenience of installing the small and short acrylic drop in tub in your own home makes it easy and affordable to get the relaxing experience.
· Acrylic with fiberglass reinforcement
· Cast - acrylic construction provides years of durability
· Comfortable inclined backrest and head support
· Pre-leveled tub bottom
· Drop-in, undermount and alcove installation are available
· it is available with and without apron
· Optional integral tile flanges for alcove installation
· Available in 4 different deck profiles
· Optional removable acrylic skirt
· Dual molded-in armrests
· Reversible drain outlet
· 3 Side molded inegral flange tub standard
· Slip - resistant surface
· Waterproof pillow for added comfort
· Rectangle tub shape
· Outstanding protection – Ten Year Warranty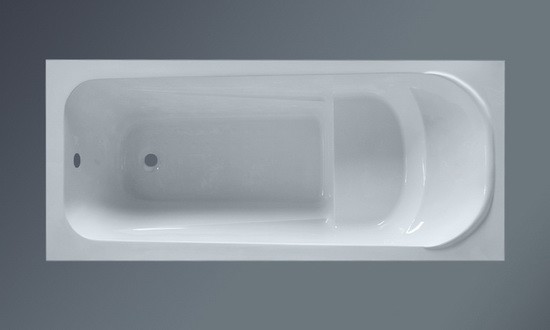 1. Small Bathtub, Short Bathtubs, Small and Short Baths 1300mm